The next article of mine may surprise those who
know me. I'm about to pay homage to a man
who, even though he is predominantly a left
footer, has played for The Mayblooms and The
Bloods. My hatred for these two teams in recent
years has been well documented yet it would be
remiss of me not to acknowledge a milestone
that some thought would never happen again.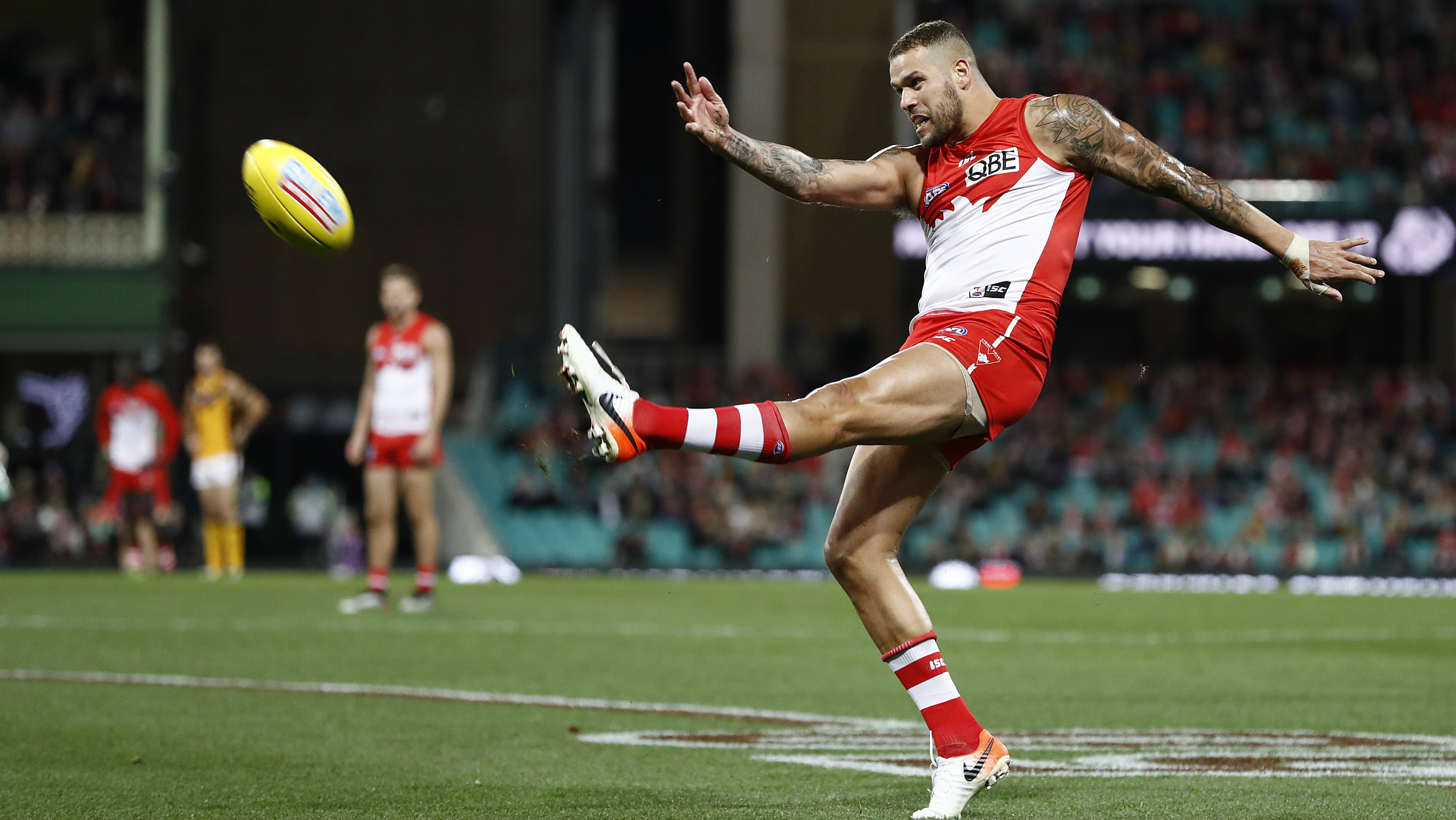 I'm talking about the mercurial and much-
maligned Lance "Buddy" Franklin. Buddy is only
19 goals away from joining one of the most
illustrious groups in Australian sports history.
Players who have kicked 1000 career goals in
VFL/AFL competition. In the 125 years since that
first game of Aussie Rules back in 1896, only five
men had been able to reach the unreachable
target.
In fact, the last time this magical milestone was
achieved was when Gary Ablett Senior kicked his
third goal against the Fremantle Dockers at
Kardinia Park on the 22 nd of June 1996. He joined
the exclusive club of 1000 career goals which
included legends of the game like Doug Wade,
Jason Dunstall, Gordon Coventry and Tony
Lockett. Buddy Franklin is destined to join this
prestigious group. Here is a snapshot of those
mentioned above: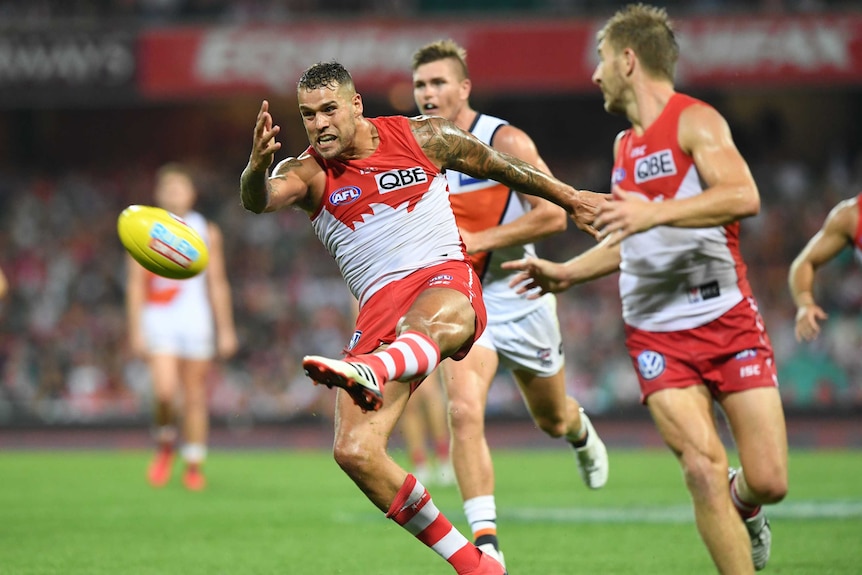 Tony Lockett: 1360 goals in 281 games at an
average of 4.8 goals per game.
Gordon Coventry: 1299 goals in 306 games at an
average of 4.2 goals per game.
Jason Dunstall: 1254 goals in 269 games at an
average of 4.7 goals per game.
Doug Wade: 1057 goals in 267 games at an
average of 4 goals per game.
Gary Ablett Senior: 1031 goals in 248 games at
an average of 4.2 goals per game.
LANCE "Buddy" FRANKLIN: 981 goals in 313
games at an average of 3.1 goals per game.
A lot has changed since Gary reached the Mt
Everest of VFL/AFL individual achievement 25
years ago. Teams are playing more defensively
and as a result, you don't tend to see the high
scoring affairs of yesteryear. This, my AFL loving
comrades, makes Buddy's upcoming milestone
all the more impressive. Yes, he'll be the slowest
to reach the 1000 goal mark but let's put things
in perspective, the next closest to Buddy's goal
tally who is currently playing in the 2021 season
is Jack Riewoldt on 706 goals in 300 games for
the Richmond Tigers. Buddy has played 13 more
games than Jack but has kicked a mind boggling
275 more goals! After a couple of seasons of
injury, Buddy Franklin has rediscovered his form
this season and although, he is playing a different
role, is still hitting the scoreboard effectively. If
the COVID-19 pandemic doesn't rear its ugly
head again, we should see Lance kick his 1000 th
major before the season's end. The million-dollar
question is this. Can he do it before the end of
the 2021 season? So far in 2021, he has kicked 37
goals in 13 games at an average of 2.8 goals per
game, which is slightly less than his career
average. There are five games left in the regular
season. The Swans will more than likely make the
top 8 which will give Buddy at least 6 games to
kick the 19 goals he needs. By my calculations,
that is 3.2 goals per game that Buddy needs to
kick, more than his career average. The Swans
opponents in the next five weeks are Fremantle
Dockers, Essendon Bombers, St Kilda Saints,
North Melbourne and to finish off the regular
season, the Gold Coast Suns. The most goals
Buddy has kicked in a game this season was 6
against the Fremantle Dockers back in Round 10.
The most goals he has kicked in a game
throughout his career was 13 against North
Melbourne also in Round 10 way back in 2012
when he was still wearing the Poos and Wees of
the Hawthorn Hawks. By the looks of things,
history is on the side of Buddy Franklin.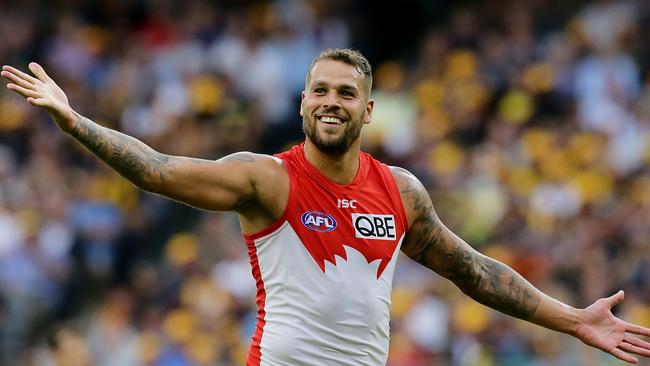 If I were a betting man, I'd put money on Lance
Franklin kicking his 1000 th goal against the Gold
Coast Suns at Metricon Stadium. Due to the
current situation in New South Wales, I can't see
any more footy being played at the SCG this
season. It's sad that there will be a paltry crowd
in attendance to witness history being made
once again. I for one will make the 70 odd
minute trek down the M1 to see it for myself.
Will I don the red and white to show my
support? Absolutely not but I want to be there,
nonetheless. Who knows when we'll see this
milestone again? It's more likely that someone
will beat Ken Irvine's long-standing record of 212
career tries in the NSWRL/NRL than someone
getting as close as Buddy is now. I'm praying to
the Footy Gods and in particular, the patron saint
of athletes Saint Sebastian to be kind to young
Lance over the next several weeks. We're about
to witness folks. Sit back, relax, and enjoy the
ride. Buddy will make it an enjoyable one.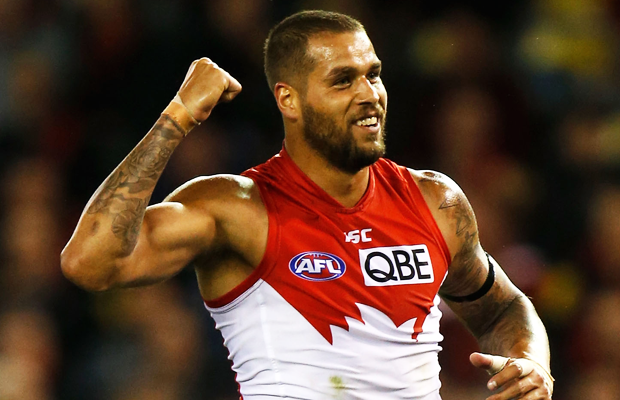 Until next time, if you're eligible for the Pfizer or
Astra Zeneca jabs, get it! You've put worse things
into your body and survived to tell the tale.
Oyster #77
12 career goals and 1567 career spoils in 120 odd
games for the Nor-West Jets AFC